Activities for Autistic children
One of the more common questions we get is: "Where can I find more information on activities for Autistic children?" There are a few different ways of finding resources.



You can search on the internet but that can be time consuming. Resource teachers, child development workers and occupational therapists all have great ideas as well.
Books offer great ideas as well. The book entitled: "101 activities for kids in tight spaces" by Carol Stock Kranowitz is a great resource for activities for Autistic children .
Parents of Autistic children themselves are the greatest resource for sharing ideas on Autism activities. We encourage you to share your ideas with us. We will try to pass on some of these helpful ideas you submit to us.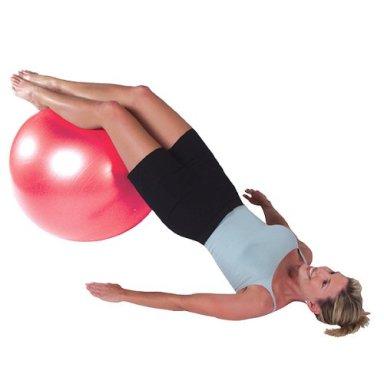 Therapy balls, sometime referred to as balance balls, have been a very useful resource for our son. We gently rock him back and forth as he lies on his stomach, on top of the ball. It has a great calming effect on him. He particularly likes the balls with spikes on them.
We now have three of them in our house. Our caregiver loves them as well. They are relatively inexpensive and the whole family can use them as well. We use them in our fitness workouts as well. If you have not seen them before, you can go to Target Target and enter balance ball in their search box.
One of our readers shared with us one of their favorite activities for Autistic children. This one is more costly but it is something we personally tried and found to be great for both our son and daughter.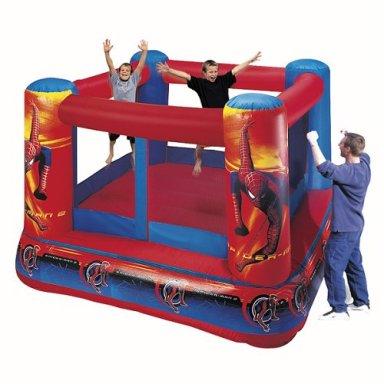 The one we have is called: "The Bounce Around" although there are other names for this product. Basically, it is an inflatable bouncing play set. All kids, not only Autistic children, love them. They can bounce around for hours.
We fill ours with small plastic balls for our son and daughter to play with. It actually inflates in less then two minutes. You do not need any special equipment and it is very durable. We can't thank that parent enough for recommending this to us. Our children just love it.
There are many different versions of them available now. Target has the best selection and prices we have found for the bouncers. Here is a link to Target, just enter: "Sports Bouncer" in their box and they will show you different ones to choose from.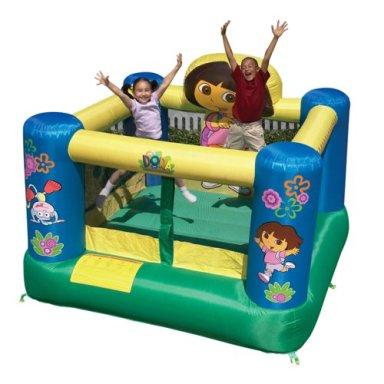 Both our son and daughter are also enjoying the pleasures of water activities tremendously. Here is one item that can entertain them during those hot summer days.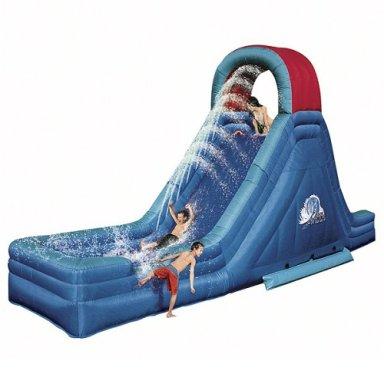 As you can see, our son who has Autism enjoys tremendously playing in the bouncer with his sister.